"Some sat in darkness and in the shadow of death, prisoners in affliction and in irons,  for they had rebelled against the words of God, and spurned the counsel of the Most High.  So he bowed their hearts down with hard labor; they fell down, with none to help. Then they cried to the Lord in their trouble, and he delivered them from their distress. He brought them out of darkness and the shadow of death, and burst their bonds apart.
Let them thank the Lord for his steadfast love, for his wondrous works to the children of man!  For he shatters the doors of bronze and cuts in two the bars of iron."  Psalm 107



Who We Serve
It is our desire to serve the inmates the family members of inmates and the correctional officers of Suffolk County Jail.
Pre-COVID-19, David Saff in cooperation with the Boston Dream Center made semi-monthly visits to facilitate Bible Study and Discipleship with inmates at Suffolk County Jail.
During COVID-19 we are gathering a team and seeking collaborative partners to prayerfully consider what a robust ministry to prisoners might look like here at PSC!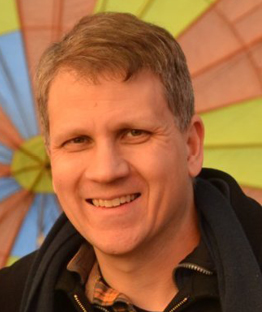 David Saff
Team Leader
After a life of being disconnected and uninformed about the people in our community affected by incarceration, a few years ago, David started to take seriously that Jesus in Matthew says that visiting a prisoner is a key part of knowing Him. He has visited prisons in South Africa and Norfolk, but most of his time has been helping to lead a Bible study in Nashua Street jail in Suffolk County, where he's seen people draw strength from God to face challenges and forgive wounds that would seem impossibly deep.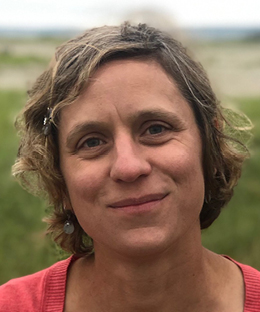 Erika Anderson
Advocacy & Education
As a lifelong Christian and lawyer for nearly two decades, justice is a calling and a vocation. I first visited a prison on Ash Wednesday when I was a young, naïve college student. I stood in line with men serving prison sentences to have a cross drawn on our foreheads with ash. Rather than continue the service with those smudges representing our sin, we walked to the next pastor who wiped our foreheads clean, reminding us our sins are forgiven. I was able to return to my dorm room, with no outward stigma of sin. Too many in our society cannot.  I am acutely drawn to America's justice system, its shortcomings and disparities, and working to find ways to bring God's love and justice – seen perfectly on the cross – to people in all phases of our justice system, their families, our communities, and our city.
Updates 
We are so thankful to God for the wonderful webinar led by Anne & Andrew May alongside Joanna & Alberto Parada of Hope Prison Ministries in South Africa.
Erika has written an advocacy letter on behalf of the team, seeking to discover how we might work with Suffolk County Jail to improve visitation for families as well as programming for those who are incarcerated.  You can read that letter HERE.

We are connecting with 28 other agencies or churches who share a common vision for the flourishing of all peoples – including prisoners.  We are seeking supporting letters from these organizations and partners for future work in the City!
Prayer Requests
For the Holy Spirit to give vision, wisdom and partners for the work he wants us to do.
For those God is calling to this ministry at Park Street Church to rise up, together in response to a call.
For us to learn in humility from those already engaged in this work.
For wisdom about how to frame the Fall 2020 work of the Redemptive Community Group that was led by Erika Anderson last season.