"Park Street Church has  a longstanding partnership with First Congregational Church of Revere. We are glad to partner again with you in our Food Pantry Ministry.  Over the years it has been one of the ways that we have shared the love of Jesus with our community. We hope in these days, especially, that the love of God will be seen in how we serve and care for others."
Rev. Nick Granitsas – Senior Pastor 46 yrs at First Congregational Church Revere


Who We Serve
First Congregational Church of Revere is a sister church in the Conservative Christian Church Conference. In April, 2020, Rev. Bogertman stated: "In any given week during this time of year, we might have 50-60 people per week, but never this many people – it's unprecedented." Bogertman was referencing the over 300 people who were lined up to receive food. Crowds were so large that the Food Pantry was moved from the church site to a local Public School and city volunteers arrived to assist.
Wendy Baur,  has been director of the Pantry since 2002 and a volunteer since 1997. Wendy is our site liaison.  The challenge ahead for this church, with such an expanded demographic in need, will be to relocate back to the church site in the Fall when school is in session.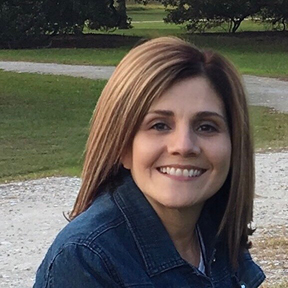 Mara marino
Project Manager
Rather than a Lead of a team, I consider myself a follower of Jesus. I am serving because Jesus served. I guess you can add "My goal is to draw myself and others closer to God while in the process of serving others."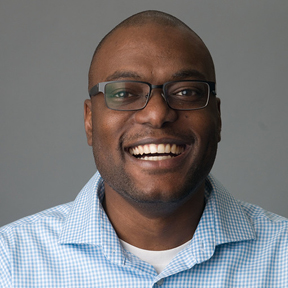 Olu Akapo
Project Manager
I serve as the primary contact point for Wendy Baur. It has been a joy working closely with her and seeing how her faith grounds her and informs her work. She is an amazing woman whose faithfulness and love for God is a constant source of encouragement.
I have also loved working with Mara. Our work has given us ample opportunity to learn to trust and rely on one another, and we have discovered, with delight, each other's gifts and strengths.
URGENT VOLUNTEER NEEDS THIS WEEK
o   Mondays, 10:00 – 11:00, unload truck and stock food inside gym
o   Tuesdays, 4 PM – 6 PM, bag groceries
o   Wednesdays, 5:30 – 8:30 PM, Finish bagging perishables. Hand out grocery bags to families as per roster; help register any newcomers.  Spanish speakers needed.
Bring a friend and come on out and volunteer.  All volunteers must be 16 yrs +
Weekly Updates  July 27-31
Update
Reached out this week to see if Park Street knows of any identification numbering systems or food cards to help in identifying individual households.

[NOTE: Olu: I think the pantry management software provides this facility. I will take on the work of researching and finalizing on a solution for the pantry. I plan to speak to the PSC Food bank team]

 Wendy  She is also hoping we can help gather additional volunteers to help with the move back to the original pantry

Key Stats 

Approximately 200 family clients were served last week

Shared 3 meetings with Wendy this week
Prayer requests
Wendy Baur our FCCR Liaison and Food Pantry Manager: 

Planning pantry's move back to FCCR church basement. The school may only be available until Aug 15, so may need to find another temporary place to store food if we can't accommodate everything at the church pantry.

Safety for all volunteers. Also for a smooth transition for the church, and for  Pastors Nick and Tim.

Planning a vacation beginning August – praying to have the right people and processes in place before departure

Quick action on hiring a construction consultant to provide quote for renovation work for the pantry basement.

Number of volunteers this week was significantly lower, which is taking tasks twice as long. Hope to get more volunteers quickly.

Praise God for his continued provision and many blessings to this ministry.

Team

Prayer for Akapo family as our father's health declines and our family relationships take new shapes and forms. Desire for wisdom, love, and gentleness to reign

Seeing many doctors for different health issues. Seeking God's protection and help over all interactions with medical professionals and God's guidance over the doctors so they can give accurate diagnosis and treatment.

Prayer for God's blessing over our team meeting this Saturday

Prayer for the words and actions to engage and motivate our volunteers, and possibly recruit more if there should be need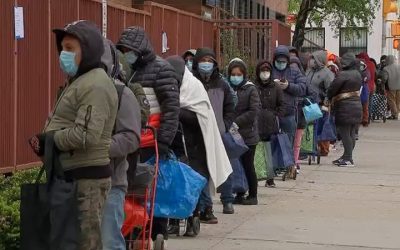 America is in the worst economic crisis since the Great Depression. 1 Recent surveys suggest that people are going hungry. However, surveys also suggest that federal aid packages amounting to more than $2 trillion dollars...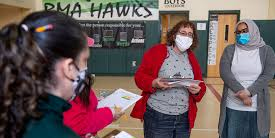 This story is told by a volunteer in the first person.  Names have been changed to protect confidentiality. I wanted to share with you about a conversation I had at the food pantry tonight. Originally I thought I would take the night off, but around 5:30, when...
Returning August 14, City Engagement will host weekly Prayer Vigils each Friday from 6pm to midnite.

You can join for 6 minutes, 60 minutes, or 6 hours.

theme July 24

"Keeping in Step with the Spirit"
You may preview a sample Prayer Vigil Liturgy
Register in advance for this meeting:
Here
After registering, you will receive a confirmation email containing information about joining the meeting