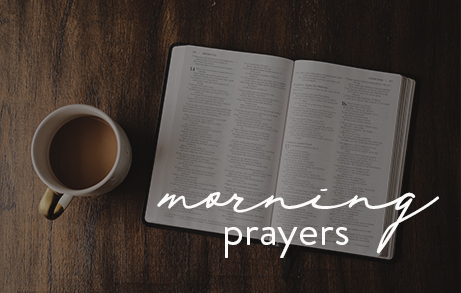 Daily Morning Prayer
Weekdays | 8:30 AM | Zoom
Join us at 8:30 AM, Monday through Friday, for our liturgy of Morning Prayer: a historic form rendered in contemporary language. We will read scripture and recite psalms and prayers together for a nourishing start to our day.
Joining
You may join the Zoom meeting at: parkstreet.org/morningprayerlive or
call in on your mobile phone by using this number: +16465588656,,196551386#   or
dialing: 1-646-558-8656 and when prompted enter the meeting ID:196 551 386
Each meeting will flow through:
8:25: Welcome and informal greetings, orientation to the format
8:30: Morning Prayer, followed by brief prayers spoken by the group (as time allows)
8:58: The General Thanksgiving and Dismissal
Typical morning prayer lasts 20-30 minutes. We will always conclude by 9AM
If you would like assistance with zoom, please email [email protected]
The text we will read and pray together will be streamed to you in the zoom meeting, but if you prefer to access it yourself, you will find it here every morning (at different times of day, additional prayer services will load) https://www.dailyoffice2019.com/
Optional: If you want to view the content on your own, use this link to sync your device to the settings we will be using: https://bit.ly/3bj7hUy or click the settings button at the top, and customize for your own use.