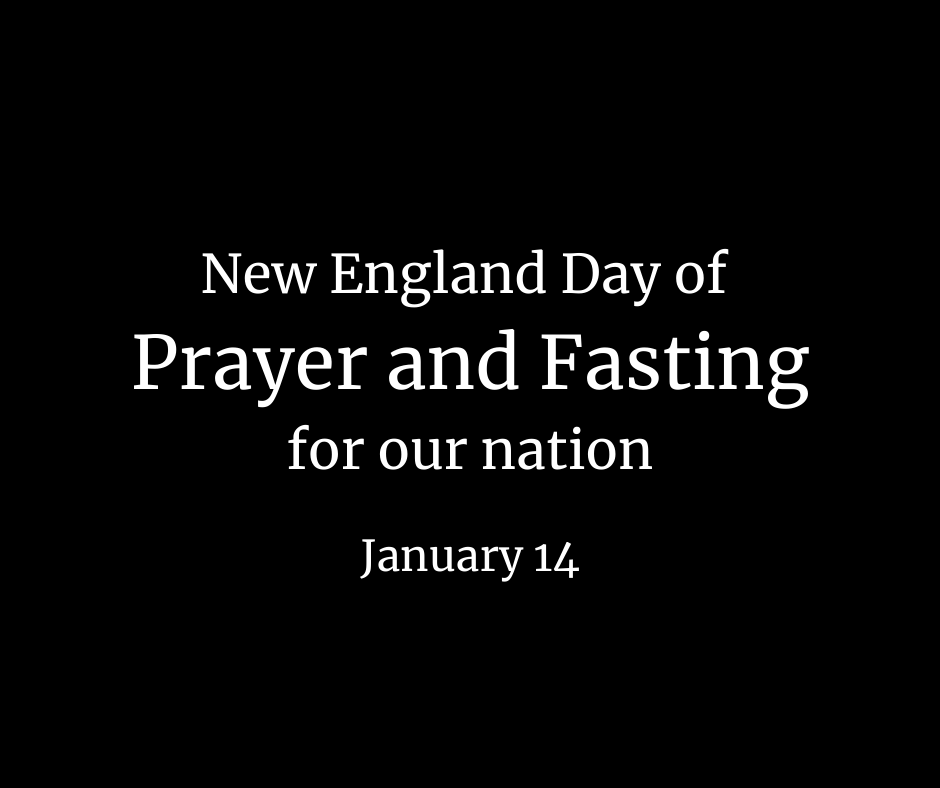 Vision New England: Day of Prayer and Fasting
THU JAN 14, 10:00 AM & 7:00 PM—Vision New England Facebook Live event
12:15–1:00 PM Park Street Church prayer meeting.
Follow Vision New England to participate in Thursday's day of Prayer and Fasting in New England. Rev. Dr. Ray Hammond (Bethel AME in Boston) and Rev. Dr. Bryan Wilkerson (Grace Chapel in Lexington) will join VNE's Church in Action podcast to discuss the events of this past week on Facebook Live (Thursday 10am). As the podcast ends they will stream prayers from pastors around New England.