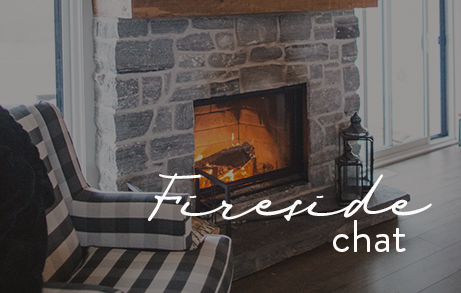 Fireside Chat & Salon
Every evening (Mon – Fri), from 7:30PM – 8:00ish cozy up and join our open group for a devotional, prayer, and fellowship. Each night we'll be joined by an Elder as they share a message of hope and faith.
Beginning in June, the Fireside Chat & Salon schedule will change to Mondays, Wednesdays, and Fridays (7:30 PM–8:00ish).
Joining
In an effort to keep our online community safe, please register here for the zoom invite. Once you register you'll be sent an email with a personal invite to join.
If you have any questions or would like any help, please email us at [email protected] – there is also a complete walkthrough of registering for the meeting.
Each meeting will flow through:
Starting at 7:20: Welcome and hellos
7:30: Opening prayer
Devotional
Prayer requests – share by speaking up in the meeting, through the chat, or anytime share online with our prayer team
Prayer
7:58: Benediction & Closing
8:00: Open chat
ish: Goodnight
You can find tips on how to join and be a good participant for zoom meetings here.
If you would like assistence with zoom, please email [email protected]
Email [email protected] with any feedback, suggestions, or critques.