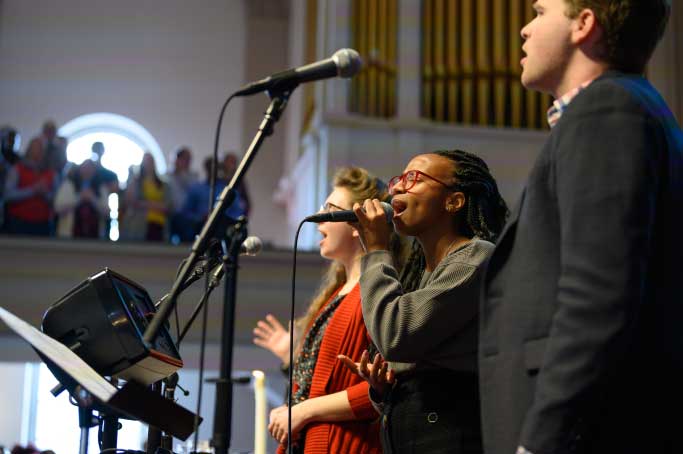 Worship services
*Please note our worship service protocols in light of the continuing COVID–19 pandemic.
8:30 AM, 11:00 AM & 4:00 PM WORSHIP SERVICES  masks optional
Masks at these services are optional, although attendees are very welcome to wear masks. The Park Street Church Medical Task Force also advises all who are unvaccinated (including ministers, choir members, ushers, greeters, adults, and children) to wear masks during the services and at all times while in the building. We encourage those who are exercising extra caution to wear N95 masks.
STAY-AT-HOME or OUTDOOR VIRTUAL WORSHIP
The 11 AM and 4 PM worship services are livestreamed here.
If you are gathering in a group to worship virtually and would like support, please contact us.
Family Ministry has reopened Sunday programs. We will have nursery available for ages 0–2 and Children's Church for ages 3 to Grade 3 at all services, and Sunday School/Christian Education at all three services. Registration is no longer required for your children to attend nursery or Children's Church.  Check-in is necessary to participate in Children's Church, Nursery, and Sunday School. Please go to Ockenga Lobby to check-in.
COVID GUIDELINES
All Family Ministries programming is mask–optional. 
When you arrive to the church, please go to the Family Ministry check-in area (Ockenga Lobby) to get child tags and parent security tags.
If your child presents symptoms or tests positive for Covid after attending a family ministry program, please contact Adam Herndon.