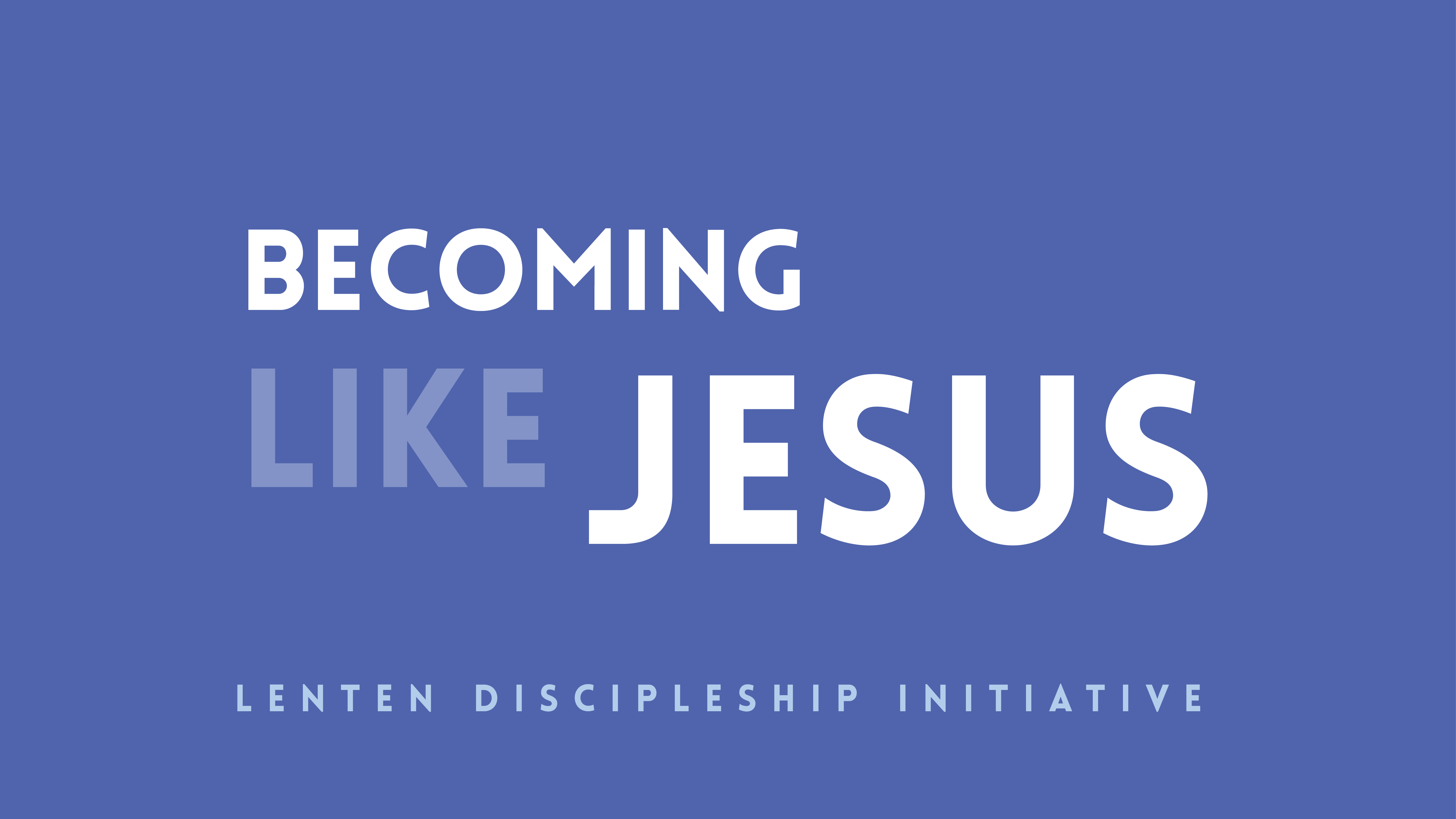 We all long for life. The call of Jesus—and the Christian claim—is that we come to full, overflowing, and abundant life as we follow and become like Jesus. During Lent, both in LDI and in our Sunday sermons, we will explore a framework that informs how we think about growing in Christ. This will help us to be renewed in our discipleship, individually and corporately, and help us in pursuing our mission "to make disciples who become like Jesus together."
February 26 through April 2
The 2023 Lenten Discipleship Initiative will begin on SUN, FEB 26 and continue through the season of Lent. Join a group after the 8:30 AM or 4 PM services (organized by the Regional Fellowship in which you live) or participate in your currently existing small group.
What is the Lenten Discipleship Initiative?
Lent is a season of inward reflection and penitence leading to a life of action in obedience to Christ as we prepare to celebrate the resurrection of our Lord on Easter. The Lenten Discipleship Initiative (LDI) is designed to assist us in thinking deeply about our discipleship to Jesus.
LDI spans a six-week period starting the Sunday after Ash Wednesday and continuing through Easter. It is comprised of three major components:
Sermons each Sunday
Weekly group gatherings each week to work through a scriptural study together. In this context authentic friendships of encouragement and accountability develop broadening the tapestry of relationships within our church family.
Daily readings to continue reflection and communion with God throughout the week
When does LDI meet?
Small Groups are encouraged to participate in LDI together during at their normal weekly gathering time, or participants can register individually and join a Regional Fellowship group on Sunday. Sunday groups will meet at the church in either the morning or the evening:
Morning Session 9:45–10:50 AM throughout the church
Evening Session 5:30–7:00 PM in the Fellowship Hall
How do I sign up?
Whether you are participating in your currently existing Small Group or would like to join a Sunday group, each person should register using the button below.