You are the Light of the World
During COVID-19, we are engaging a dark moment in the history of humankind!  God tells us how we can bring Light into these days, "if you pour yourself out for the hungry and satisfy the desire of the afflicted then shall your light rise in the darkness and your gloom be as the noonday" Is 58:10
 PSC is partnering with MA-COVID-19 Collaborative at the Department of Public Health and Partner in Health to offer support to families newly diagnosed as COVID-19 positive. We need volunteers who are willing to purchase groceries and drop them off to a quarantined family in their neighborhood within 48 hours of their diagnosis. You can put a message of hope and love from PSC in your delivery!
covid-19 rapid response teams
Let's Light-Up our City Together!
We invite you to join a COVID-19 Rapid Response Team and discover opportunities that match your availability.
Check out our Team Descriptions and then click the Button below.
Partnering with our Sister Churches
VOICE OF THE GOSPEL TABERNACLE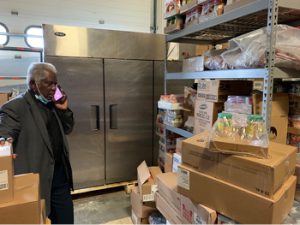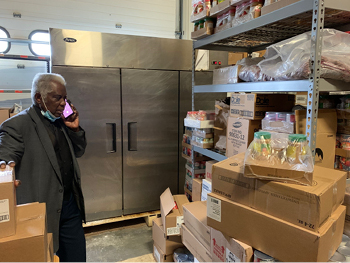 Voice of the Gospel Tabernacle  is a church comprised primarily of Haitian immigrants, located in Mattapan.
At their Food Pantry they strive to feed the hungry, the homeless, the needy and the isolated both spiritually and physically.  During Covid 19 they have been feeding 100's of families on a weekly basis.

PROJECT MANAGERS

Lianna Chong
Rebecca Saff
IMMEDIATE NEEDS
Team Members to assist with specialty grocery needs & deliveries.
Financial Assistance
ready to help?
FIRST CONGREGATIONAL REVERE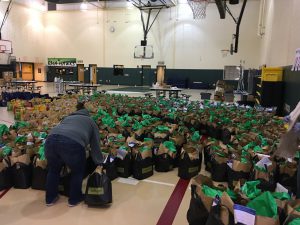 First Congregational Church of Revere  is a sister church to Park Street and part of the Conservative Congregational Church Conference.  During Covid-19 her Food Pantry has grown from 70 participants to over 400 weekly.

PROJECT MANAGERS

IMMEDIATE NEEDS
Team members who can help engineer solutions!
Ready to help?
CENTRAL ASSEMBLY OF GOD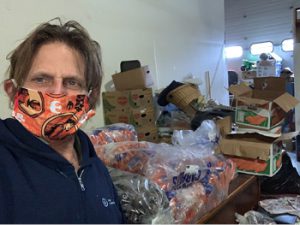 Central Assembly of God Church is a congregation that loves and serves its neighbors and seeks the peace of the City.  She has a newly-opened Food Pantry and she is engaged in offering love to her
community through multiple service opportunities.

RECENT PROJECTS THIS TEAM HAS COMPLETED

A new

website

connecting all the resources in East Boston.
Assisting in the launching of a Brand New Food Pantry!
PROJECT MANAGERS

Rich Spinelli
Amanda Blagg-Valencia
IMMEDIATE NEEDS
Ready to Help?
EMAIL City Engagement

BHCHP

This team seeks to come alongside Boston Health Care for the Homeless Program's COVID-19 response at Boston Hope the new medical center created at the Boston Convention Center. We assist in procuring PPE through fundraisers.

RECENT PROJECTS THIS TEAM HAS COMPLETED

A Fundraiser on Giving Tuesday
PROJECT MANAGERS

Ruthie Chen
Ashley & Scott Forest
Ready to help?
EMAIL City Engagement
FACE MASKS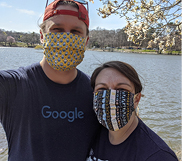 Park Street's own Face Mask Team is a group of women who collaborate to find fabrics, elastic and other notions, sew face coverings and then deliver these all over the city.  They are providing beautiful and durable Personal Protection Equipment to folks all over Boston

RECENT PROJECTS THIS TEAM HAS COMPLETED

Our team has supplied face coverings to St Francis House, Eliot Services, Rosie's Place and Seniors' Homes all around the Greater Boston Area!
Watch this video to learn how to make a very simple face mask
PROJECT MANAGERS

Kirstin Peltz
Jennifer Powell
Ready to help?
EMAIL City Engagement
FOOD BANK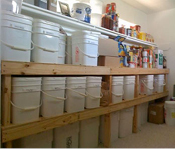 Park Street teams support about 8 Food Pantries in Greater Boston. The purpose of this project is to provide bulk food supply to these pantries when the Greater Boston Food Bank cannot.

This is a NEW TEAM – just launching May 24!
The team that supports this project will help to ensure that shelves are stocked with basic food items and ready to go at a moment's notice!

IMMEDIATE NEEDS

New team members who would be available to unload shipments, repackage food items and help deliver food to Food Pantries across the City. To join a team we invite you to click the link below.
Finances to purchase good food containers that will be pest-resistant and will keep our food stuffs fresh.
PROJECT MANAGERS

Lisa Hui
Sam Beverage – Inventory Management
Ready to help?
EMAIL City Engagement
SENIOR BUDDY PROGRAM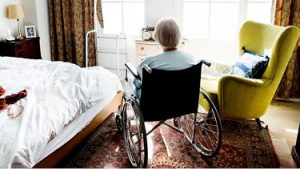 Park Street is partnering with Hale House in a wonderful new venture. We are forming a buddy relationship between a senior and a family!
This is a NEW TEAM – just launching May 24!
The team that supports this project will help to create a team of families who want to share cards, letters, gifts, and zooms with seniors who are feeling isolated and vulnerable during COVID-19!
IMMEDIATE NEEDS
New team members who would like their family to make a new friend.
CREATE A FAMILY PROFILE

Each family is matched with a senior buddy who has shared interests. You can download a family profile form HERE
PROJECT MANAGER

Ready to help?
EMAIL Ashley
COVID-19 QUARANTINE HELPERS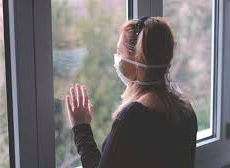 Park Street is partnering with MA-COVID-19 Collaborative Public Health to provide groceries to those in quarantine.

This is a NEW TEAM – just launching May 24!

This team helps to do the logistical work of matching volunteer individuals or churches in the same zip code as a person recently placed in quarantine!  The team contacts the volunteer and arranges for groceries to be purchased and delivered to the neighbor within the first 48 hours.

IMMEDIATE NEEDS

New team members who would like to help with the logistics
EMAIL City Engagement
Individuals and churches who would be willing to purchase and deliver groceries to a family who is a neighbor.
CLICK HERE TO VOLUNTEER
PROJECT MANAGER

Ready to help?

being a good neighbor During COVID-19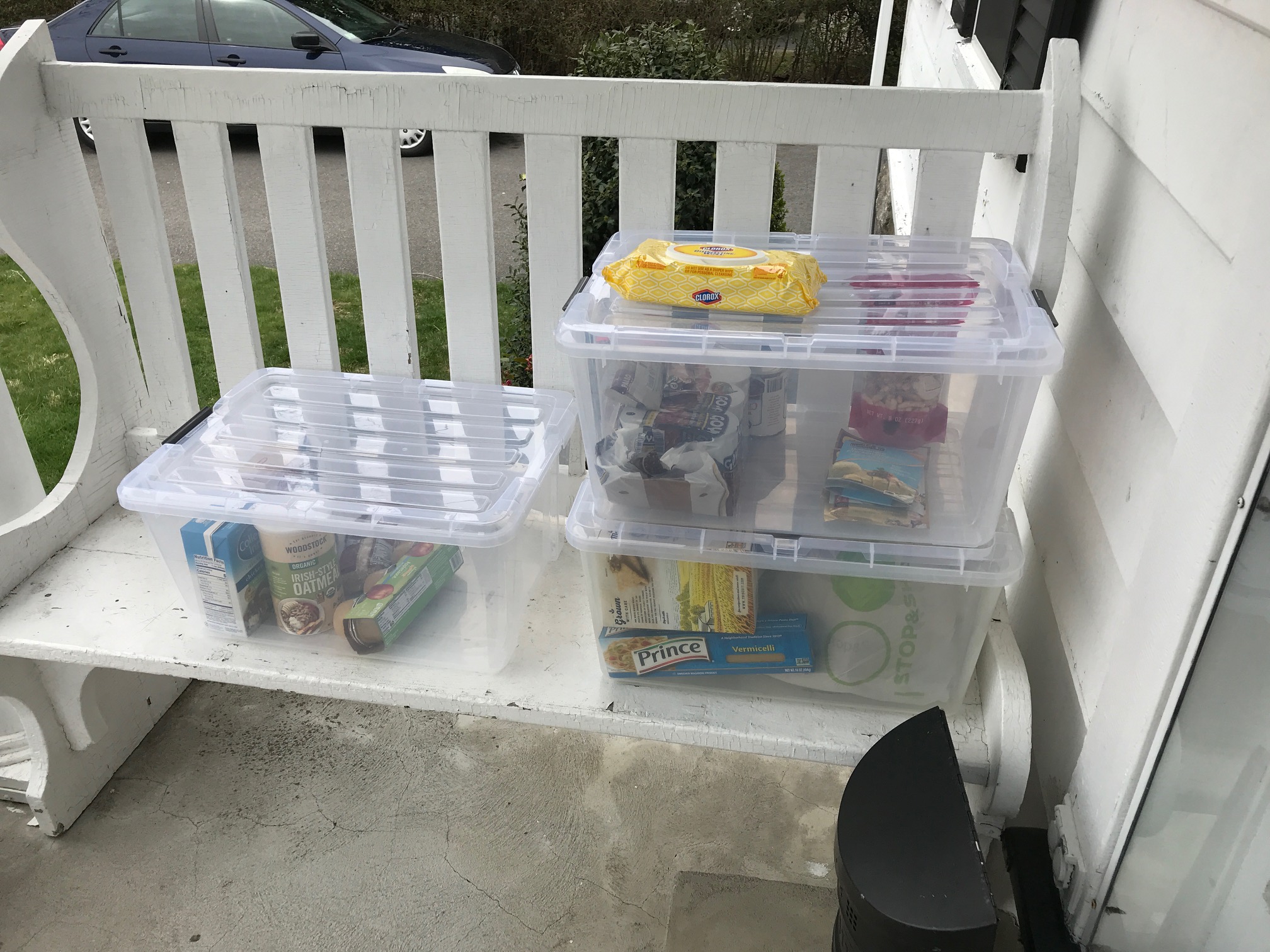 Ways to Neighbor During COVID-19
Pray for Front-line Workers
If you know of a healthcare worker at Park Street Church, in your neighborhood, or someone who regularly attends to your needs – please PRAY for them. You might also consider sending them your written prayer and asking them how you might continue to pray.
Check In With Your Neighbors
The fewer of us out right now, the better, especially for older people and those with compromised immune systems at greater risk from the virus. If you're young, healthy, and able, running an errand for a neighbor or someone in your community while you're out is a super-specific, helpful way to show God's love. Since you don't want to knock on their door, start by leaving a note with your cell number. Instead of saying "if there's anything I can do to help, please let me know" try being more direct so they're more likely to take you up on your offer: "I'm going to Safeway tonight, can I pick up some groceries for you and drop them off?"
Form a "Neighborhood Pod"
If you'd like to take it a step further than just reaching out next door, we suggest starting a neighborhood group to pool resources. A good first step is to start by simply making contact with people around you.
To begin, check out this great online tool, or go the old-fashion route: make a form letter and distribute it to your neighbors to get basic contact details and share both what they may need and how they are willing to help.
Pay for Services You Typically Book
Covid-19 is devastating our local businesses. Gig and hourly workers are also impacted. If you have regular appointments on the calendar — like with a nanny, babysitter, dog walker, spa or salon worker, fitness instructor, house cleaners, masseuses, etc. — and are blessed by God such that you are financially stable right now, we strongly urge you to pay them even though you can't get your services. If you have the means, share generously, in Jesus' name!
city engagement newly forming teams
PRISONERS
We meet twice monthly to envision what a robust ministry to prisoners might look like. We are waiting upon the LORD to make his vision clear.
WHAT HAVE WE BEEN UP TO SO FAR?
For about 3 years David Saff has been doing Bible Studies in Suffolk County Jail.
We want to expand his team!
Erika Anderson has been leading a Redemptive Community Group on Justice.
We are beginning to dialogue around how we can advocate for healthy changes!
Dr John Knight has made helpful bio-medical presentations with inmates before.
John is training others to take his materials on addiction and the brain and offer seminars
Our missionaries in Cape Town South Africa have developed an amazing approach and effective tools to assist in reconciliation for prisoners.
We want to learn from them.
The Office of Returning Citizens has stated that transitional housing is the greatest need of prisoners being released to the City of Boston
We want to begin to dream about what God might want us to do as we partner with other churches and like-minded organizations in the City.
WANT TO LEARN MORE?
EMAIL City Engagement
15 PARISHES & THE ONE MILE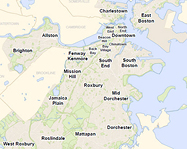 Greg Rideout has divided the neighborhoods in the One Mile around PSC into 15 little parishes. It is our intent to recruit a Shepherd-team for each parish.
WHAT HAVE WE BEEN UP TO SO FAR?
We have begun the journey of recruiting shepherds to prayerfully begin to attach their hearts, by the Holy Spirit to a particular neighborhood.
WANT TO LEARN MORE?
EMAIL City Engagement
REFUGEES
We meet once a week to pray and envision the next steps for a hope-filled and faith empowered ministry with refugees. We are waiting upon the LORD to make his vision clear.
WHAT HAVE WE BEEN UP TO SO FAR?
Considering what a biblical ministry might look like
WANT TO LEARN MORE?
EMAIL City Engagement
COMMUNITIES OF MISSIONAL PRACTICE
We have been meeting to consider how we might equip and train our members.
This training would be based on either vocation or location or both – how to engage in the practices of the kingdom of God!
WHAT HAVE WE BEEN UP TO SO FAR?
Imagining courses on Missional Spirituality and Missional Neighboring. Click here to see our underlying model.
WANT TO LEARN MORE?
EMAIL City Engagement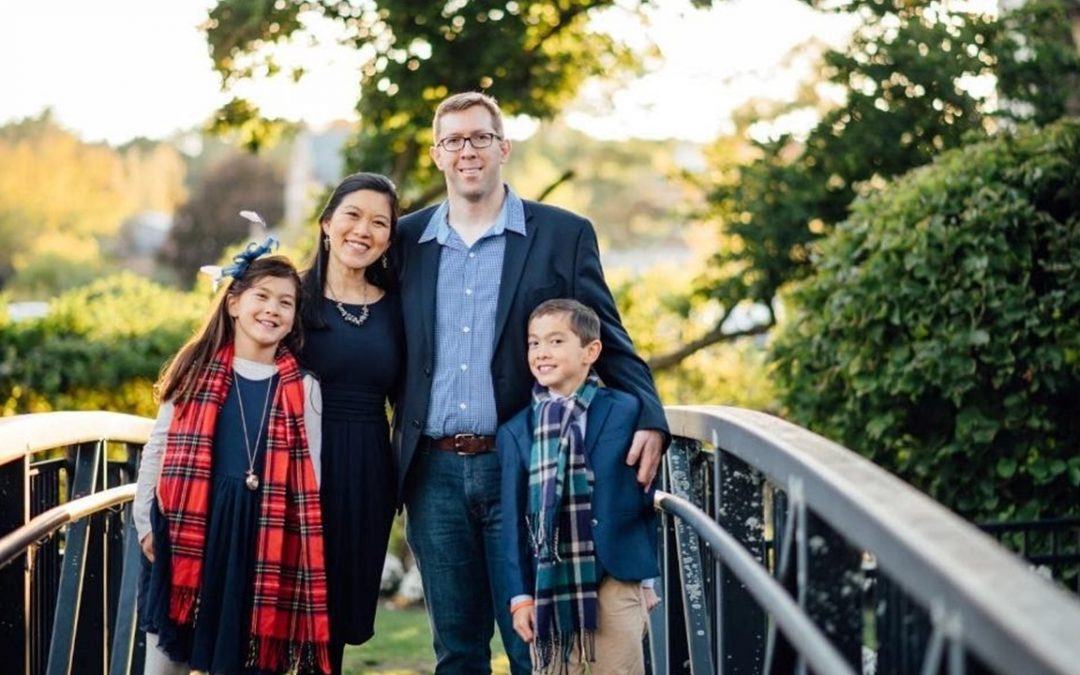 Seniors have sometimes been termed the forgotten generation in America. During the COVID-19 pandemic this generation has become the highlight of many media stories. Sadly, for all the wrong reasons. Institutionalized seniors have been hardest hit by the pandemic in...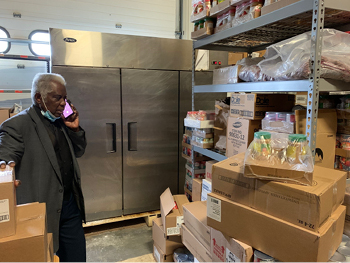 From their Poverty Making Others Rich Voice of the Gospel Tabernacle (VofGT) is a church in Mattapan. They have a congregation of about 40 members consisting primarily of Haitian families many of whom are experiencing poverty. VofGT has a Food Pantry that feeds...
Friday Prayer Vigil
Every Friday except the first Friday of the month, City Engagement hosts a Prayer Vigil from 6pm to midnite. 
You can join for 6 minutes, 60 minutes, or 6 hours.
You may preview a sample Prayer Vigil Liturgy

This event requires advance registration.
 You are invited to a Zoom meeting.
When: May 29, 2020 06:00 PM Eastern Time

After registering, you will receive a confirmation email containing information about joining the meeting.