We Must Do the Works of God – Who Sends Us!

Jesus said, "As long as I am in the world, I am the Light of the World" (Jn 9:4). The context of these words was Jesus meeting a man born blind who had been left by his society to beg for his living. There were six perspectives around this question of social justice.  Jesus wanted the works of God to be displayed through providing healing -for he loves the glory of his Father.  Jesus' disciples wanted to ponder the man's plight -for he was a theological issue to them. The neighbors could barely recognize the man – for he had become an invisible person to them. The man's parents would not speak out – for they were afraid of the authorities. The religious leaders cast the man out – for he threatened their privilege and power. The man born blind said, "Lord, I believe" and he worshiped -for he had seen the works of God displayed. 

What is your perspective – what do you see?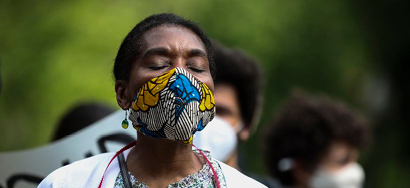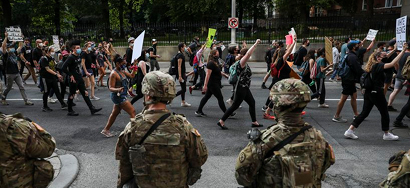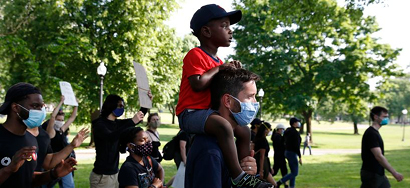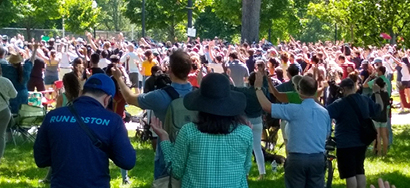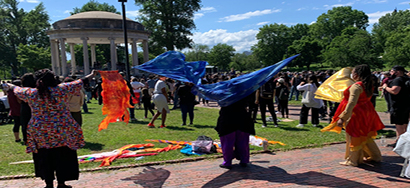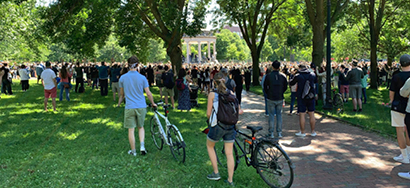 You are the Light of the World
During COVID-19, we are engaging a dark moment in the history of humankind!  God tells us how we can bring Light into these days, "if you pour yourself out for the hungry and satisfy the desire of the afflicted then shall your light rise in the darkness and your gloom be as the noonday" Is 58:10
covid-19 rapid response teams
Let's Light-Up our City Together!
We invite you to join a COVID-19 Rapid Response Team
Discover opportunities that match your availability.
Check out our Team Descriptions and then click the Button below.
Partnering with our Sister Churches
VOICE OF THE GOSPEL TABERNACLE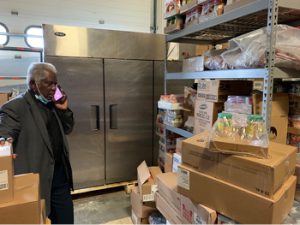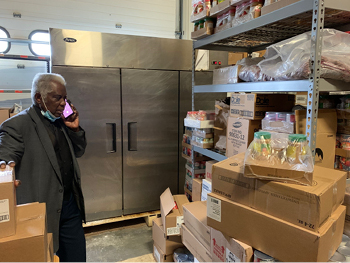 Voice of the Gospel Tabernacle  is a church comprised primarily of Haitian immigrants, located in Mattapan.
At their Food Pantry they strive to feed the hungry, the homeless, the needy and the isolated both spiritually and physically.  During Covid 19 they have been feeding 100's of families on a weekly basis.

PROJECT MANAGERS

Lianna Chong
Rebecca Saff
IMMEDIATE NEEDS
ready to help?
FIRST CONGREGATIONAL REVERE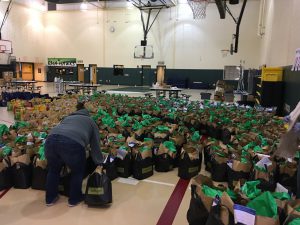 First Congregational Church of Revere  is a sister church to Park Street and part of the Conservative Congregational Church Conference.  During Covid-19 her Food Pantry has grown from 70 participants to over 400 weekly.

PROJECT MANAGERS

RECENT NEWS

We were able to gift this ministry with a new computer for the Food Pantry!
Ready to help?
CENTRAL ASSEMBLY OF GOD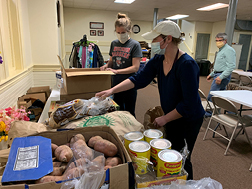 Central Assembly of God Church is a congregation that loves and serves its neighbors and seeks the peace of the City.  She has a newly-opened Food Pantry and she is engaged in offering love to her community through multiple service opportunities.

RECENT PROJECTS THIS TEAM HAS COMPLETED

A new

website

connecting all the resources in East Boston.
Assisting in the launching of a Brand New Food Pantry!
PROJECT MANAGERS

Rich Spinelli
Amanda Blagg-Valencia
IMMEDIATE NEEDS
Ready to Help?
EMAIL City Engagement

BHCHP

This team seeks to come alongside Boston Health Care for the Homeless Program's COVID-19 response at Boston Hope the new medical center created at the Boston Convention Center. We assist in procuring PPE through fundraisers.

RECENT PROJECTS THIS TEAM HAS COMPLETED

A Fundraiser on Giving Tuesday
PROJECT MANAGERS

Ruthie Chen
Ashley & Scott Forest
Ready to help?
EMAIL City Engagement
FACE MASKS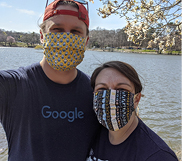 Park Street's own Face Mask Team is a group of women who collaborate to find fabrics, elastic and other notions, sew face coverings and then deliver these all over the city.  They are providing beautiful and durable Personal Protection Equipment to folks all over Boston

RECENT PROJECTS THIS TEAM HAS COMPLETED

Our team has supplied face coverings to St Francis House, Eliot Services, Rosie's Place and Seniors' Homes all around the Greater Boston Area!
NEW PROJECT OPPORTUNITY

Boston Public Schools require 10,000 masks for returning students in Fall 2020
Watch this video to learn how to make a very simple face mask
PROJECT MANAGERS

Kirstin Peltz
Jennifer Powell
Ready to help?
EMAIL City Engagement
FOOD BANK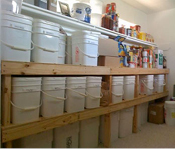 Park Street teams support about 8 Food Pantries in Greater Boston. The purpose of this project is to provide bulk food supply to these pantries when the Greater Boston Food Bank cannot.

IMMEDIATE NEEDS

New team members who would be available to unload shipments, repackage food items and help deliver food to Food Pantries across the City. To join a team we invite you to click the link below.
Finances to purchase good food containers that will be pest-resistant and will keep our food stuffs fresh.
PROJECT MANAGERS

Lisa Hui
Sam Beverage – Inventory Management
Ready to help?
EMAIL City Engagement
SENIOR BUDDY PROGRAM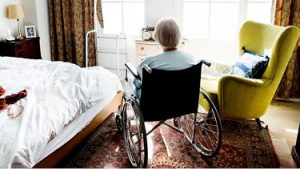 Park Street is partnering families with seniors who find themselves isolated due to the effects of COVID-19. We are forming a buddy relationship between a senior and a family! Hale House – less than a mile from Park Street Church building has partnered with us in this endeavor!

The team that supports this project will help to create a team of families who want to share cards, letters, gifts, and zooms with seniors who are feeling isolated and vulnerable during COVID-19!
IMMEDIATE NEEDS
Do you know of a senior that would like a buddy?
CREATE A FAMILY PROFILE

Each family is matched with a senior buddy who has shared interests. You can download a family profile form HERE
PROJECT MANAGER

Ready to help?
EMAIL Ashley
LOVE THY NEIGHBOR GROCERY DELIVERY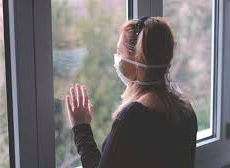 Park Street is partnering with MA-COVID-19 Collaborative Public Health to provide groceries to those in quarantine along with Unite Boston

This team helps to do the logistical work of matching volunteer individuals or churches in the same zip code as a person recently placed in quarantine!  The team contacts the volunteer and arranges for groceries to be purchased and delivered to the neighbor within the first 48 hours.

IMMEDIATE NEEDS

Individuals and churches who would be willing to purchase and deliver groceries to a family who is a neighbor.
CLICK HERE TO VOLUNTEER
PROJECT MANAGER

Ready to help?


Hidden Victims of COVID-19:
Ministering to Children of Prisoners
A Webinar Presentation & Discussion
June 28
@ 2PM
TOPIC
Hidden Victims of COVID-19:
Ministering to Children of Prisoners
PRESENTERS
Andrew & Anne May
Alberto & Joanna Parada
REGISTER HERE
After registering, you will receive a confirmation email
containing information about joining the meeting.
Due to COVID-19 safe distancing practices, children of incarcerated men and women have been suffering separation from their parents. The Suffolk County Correctional Facility has disallowed familial visits beginning March 17, 2020 and this may continue through to 2021. According to Andrea James, founder of Families for Justice as Healing, inmates have been locked down in cells for 23 ½ hours per day. This means that inmates must get to showers and make phone calls to family members all in thirty minutes. This prohibits the ability for children to visit or have any regular connection with their parent.
Andrew & Anne May and Alberto & Joanna Parada are Park Street Missionaries in Cape Town South Africa where they lead Hope Prison Ministry. They will present Gospel-centered thinking and faith-filled practices from their own work with the incarcerated and their families.  Please join us for a meaningful Gospel-based presentation with a thoughtful discussion and Q&A to follow!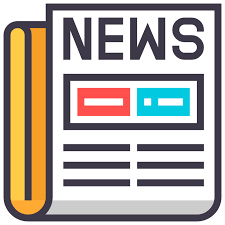 Week of JUNE 1-6
Watch a 10 min NEWS UPDATE describing how God has been working through COVID-19 Rapid Response Teams across the city.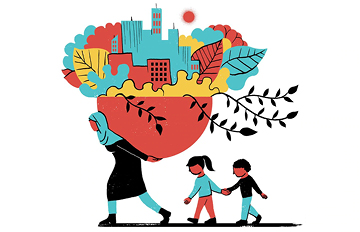 DISPLACED PERSONS
We are meeting weekly to consider how we might respond to displaced persons in our city. You are Welcome Thursday evenings @ 8pm.
More information
city engagement newly forming teams
15 PARISHES & THE ONE MILE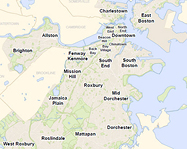 Greg Rideout has divided the neighborhoods in the One Mile around PSC into 15 little parishes. It is our intent to recruit a Shepherd-team for each parish.
WHAT HAVE WE BEEN UP TO SO FAR?
We have begun the journey of recruiting shepherds to prayerfully begin to attach their hearts, by the Holy Spirit to a particular neighborhood.
WANT TO LEARN MORE?
EMAIL City Engagement
REFUGEES
We meet once a week to pray and envision the next steps for a hope-filled and faith empowered ministry with refugees. We are waiting upon the LORD to make his vision clear.
WHAT HAVE WE BEEN UP TO SO FAR?
Considering what a biblical ministry might look like
WANT TO LEARN MORE?
EMAIL City Engagement
COMMUNITIES OF MISSIONAL PRACTICE
We have been meeting to consider how we might equip and train our members.
This training would be based on either vocation or location or both – how to engage in the practices of the kingdom of God!
WHAT HAVE WE BEEN UP TO SO FAR?
Imagining courses on Missional Spirituality and Missional Neighboring. Click here to see our underlying model.
WANT TO LEARN MORE?
EMAIL City Engagement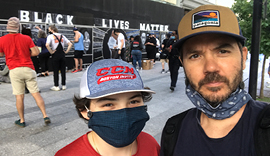 by Jennifer Powell Scott Forest was just a few weeks into his role as a project manager for one of Park Street's Covid-19 Rapid Response Teams when he was diagnosed with colon cancer. Although faced with months of treatment that would alter his days and sap his...
Friday Prayer Vigil
Every Friday except the first Friday of the month, City Engagement hosts a Prayer Vigil from 6pm to midnite. 
You can join for 6 minutes, 60 minutes, or 6 hours.
Our theme this week is "Your Steadfast Love is Better than Life!
You may preview a sample Prayer Vigil Liturgy

Register in advance for this meeting:
https://us02web.zoom.us/meeting/register/v5Iqf-GurTMqcKRbBFKYpWmBUzsi6BLpRw
After registering, you will receive a confirmation email containing information about joining the meeting.
being a good neighbor During COVID-19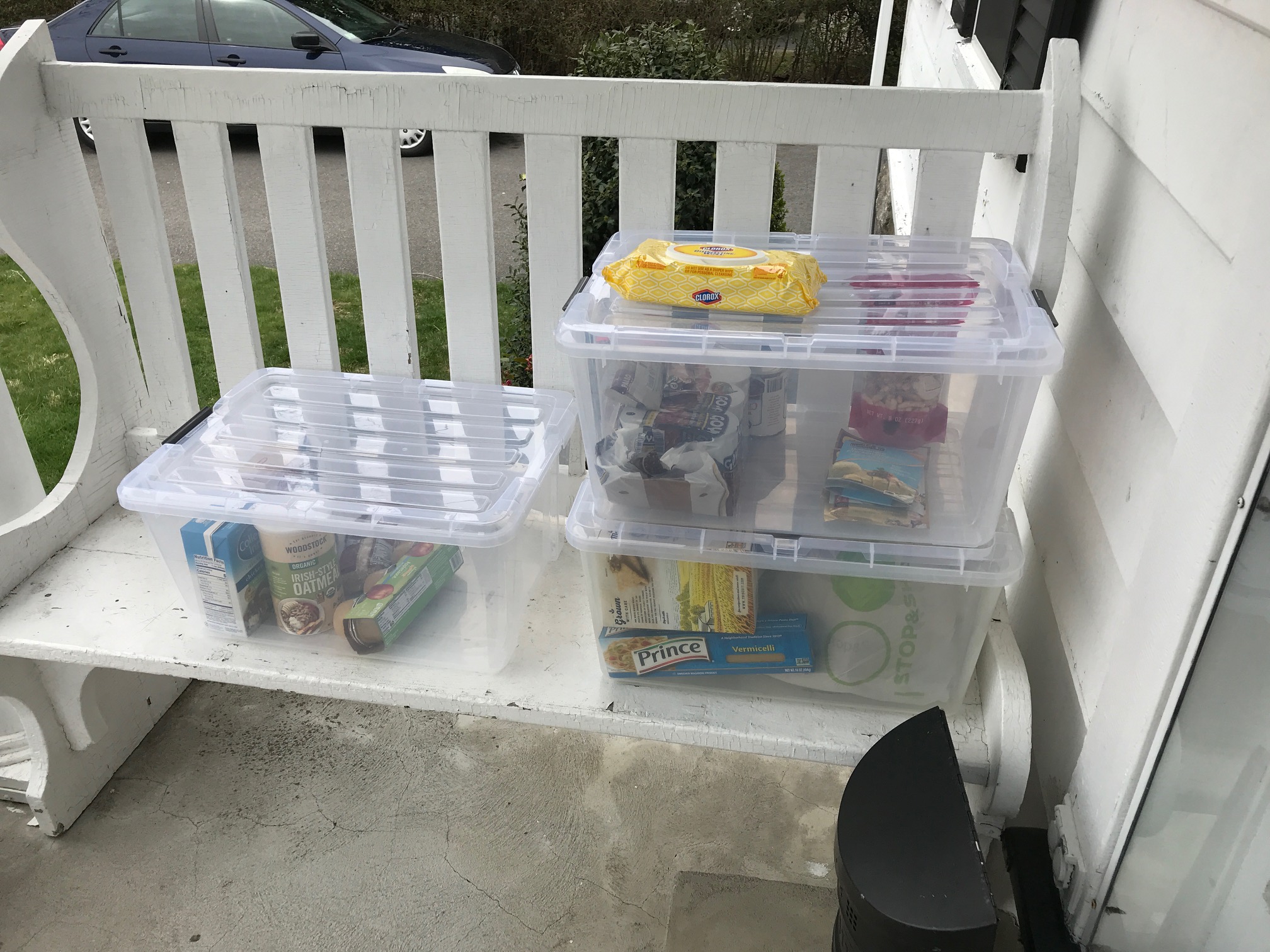 Ways to Neighbor During COVID-19
Pray for Front-line Workers
If you know of a healthcare worker at Park Street Church, in your neighborhood, or someone who regularly attends to your needs – please PRAY for them. You might also consider sending them your written prayer and asking them how you might continue to pray.
Check In With Your Neighbors
The fewer of us out right now, the better, especially for older people and those with compromised immune systems at greater risk from the virus. If you're young, healthy, and able, running an errand for a neighbor or someone in your community while you're out is a super-specific, helpful way to show God's love. Since you don't want to knock on their door, start by leaving a note with your cell number. Instead of saying "if there's anything I can do to help, please let me know" try being more direct so they're more likely to take you up on your offer: "I'm going to Safeway tonight, can I pick up some groceries for you and drop them off?"
Form a "Neighborhood Pod"
If you'd like to take it a step further than just reaching out next door, we suggest starting a neighborhood group to pool resources. A good first step is to start by simply making contact with people around you.
To begin, check out this great online tool, or go the old-fashion route: make a form letter and distribute it to your neighbors to get basic contact details and share both what they may need and how they are willing to help.
Pay for Services You Typically Book
Covid-19 is devastating our local businesses. Gig and hourly workers are also impacted. If you have regular appointments on the calendar — like with a nanny, babysitter, dog walker, spa or salon worker, fitness instructor, house cleaners, masseuses, etc. — and are blessed by God such that you are financially stable right now, we strongly urge you to pay them even though you can't get your services. If you have the means, share generously, in Jesus' name!