A Conference for the Church in the City
APRIL 11-18, 2021

Follow
Jesus said, "Follow Me and I will make you fishers of the human race" (Mt 4:19).
Jesus made a gracious invitation to fishermen mending nets by the sea – he invited them to become fishers of the human race. The invitation was contingent upon one thing: "Follow me."  Jesus' ancient followers got up, left nets and business behind and began to walk after Jesus. They followed Jesus into the world with their body long before their mind or spirit truly understood. They participated with Jesus as he fed the hungry, healed the sick, cast out demons and preached the gospel. Through the sun-up to sun-down of following Jesus, their lives were shaped – for God and others. To follow Jesus is to embody the presence of Jesus in the world.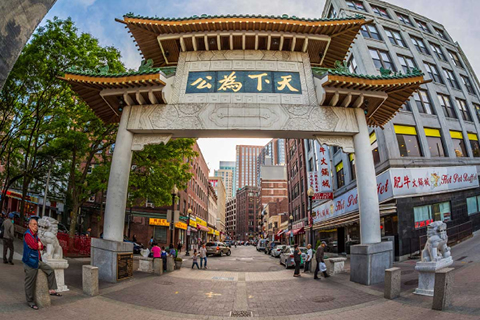 CHINATOWN
FRI, APR 16, 1:00-2:00 PM
Join us in-person as we follow Jesus into Chinatown to pray for our neighbors there.
IN-PERSON: Please join us at the gate to Chinatown HERE
Boston's Latin Quarter
SAT, APR 17, 11:00 AM – 12:00 PM
Join us virtually as we follow Jesus into Jamaica Plain to pray for our neighbors there.
HOPE RISING: A GALLERY EVENT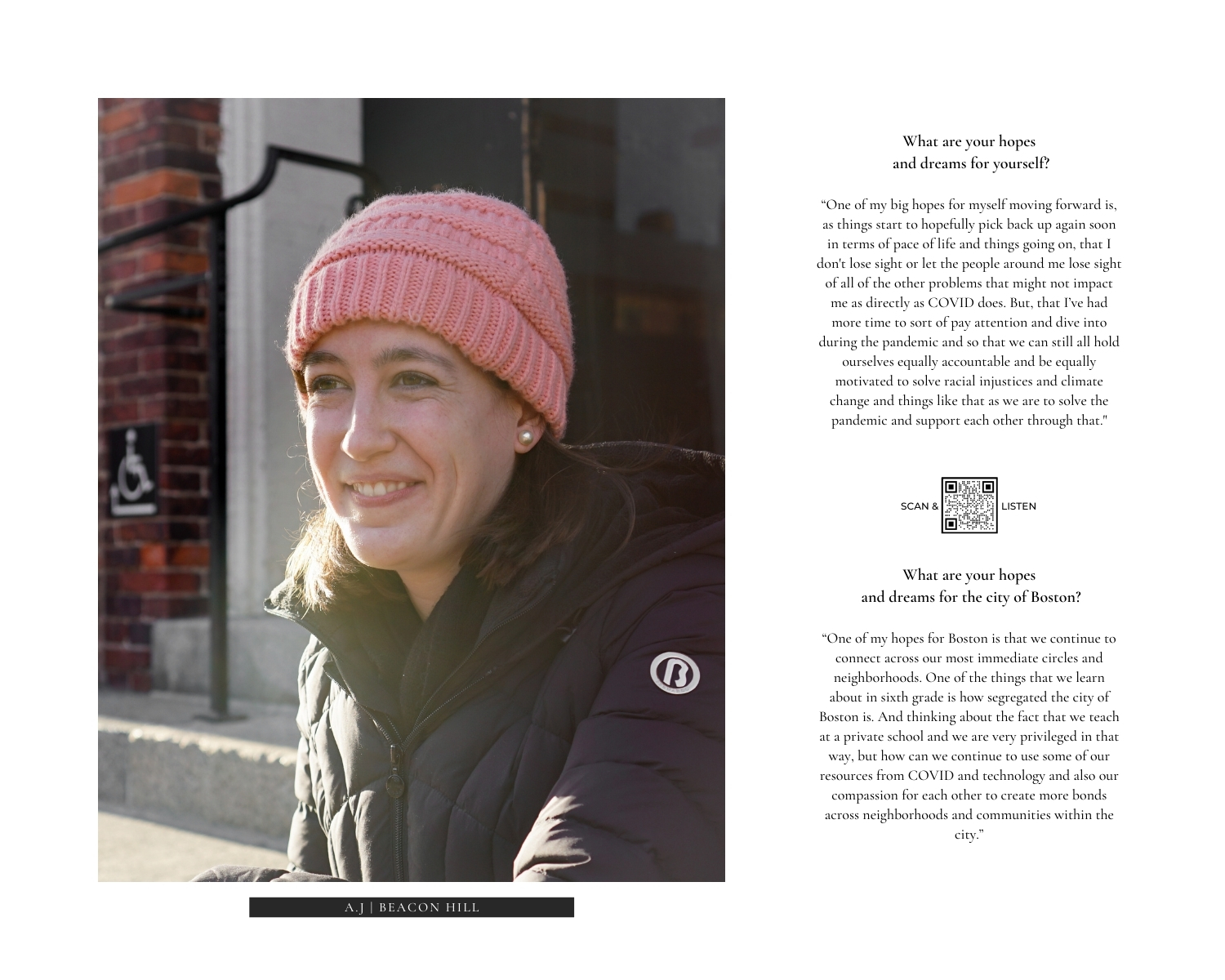 You are invited to a gallery event on Boston Common on Saturday or Sunday, APR 17 or 18.
This artistic event is purposed to remind us of the courage and resilience of our community to rise beyond the effects of COVID-19.
The gallery consists of 39 photography portraits of individuals from 13 neighbourhoods across the City. A written transcription of each individual's hopes and dreams will be alongside the photograph as well as a QR code to access a recording of individuals sharing their hopes and dreams in their own voices.
Let's follow Jesus as we listen, learn, lament and rejoice with our neighbours!