A Conference for the Church in the City
APRIL 11-18, 2021

Take
Jesus said, "Take my yoke upon you, and learn from me, for I am meek and lowly in heart, and you will find rest for your souls" (Mt 11:29).
Jesus invites us to take his yoke upon us. We are to reach out and lay hold of learning from Jesus by actively engaging in the practices that mark the meek and lowly in heart. Being yoked with Jesus indicates solidarity of direction and purpose. To be meek is to surrender to God and place ourselves under his desires. To be lowly is literally to be  close to the earth, aware of our dusty beginnings. And we find rest for our souls – all striving ceases as we journey in step with Jesus and he carries the weight.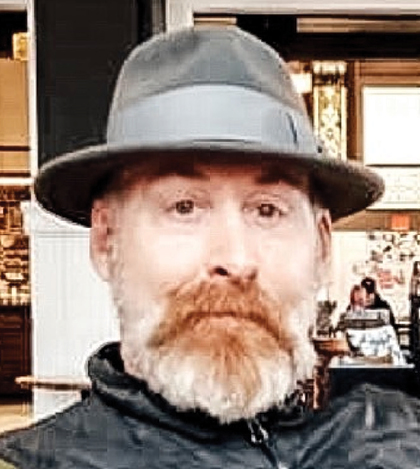 Hugh will be with us Friday evening, April 16 and Saturday morning, April 17. When Hugh describes his way of walking with the Lord and moving into new areas of kingdom venture he says this, "I like to start with nothing…and no one. Then I walk..pray..and ask. Then I wait. Then I see things and begin building, working, praying, working, praying. Then I invite others in and we change small things that change big things."
Hugh directs a non-profit called Lantern Network where Hugh facilitates a coffee house, brunch kitchen, events center, whiskey society and co-working space to birth and nurture small ventures that make a collectively large ripple.
Communities of Missional Practice Tasters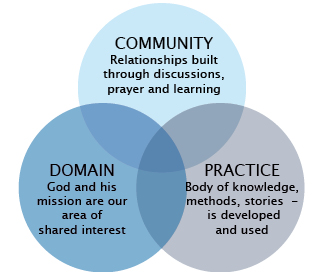 A community of missional practice is "a group of people who share a passion for the mission of God and choose to learn how to do it better through regular interaction."
City Engagement is preparing a 10-week journey for individuals who are interested in learning the practices associated with being missional in their neighborhoods, at their work and in their families.
We are providing three teaser sessions during our conference.  You and your small group can check out this environment and see if it might represent the next journey for you!

The Mission of God:  MON, APR 12, 7:30 PM

Mark Booker & Kimberley Morrison
As God, the Master Workman, marked out the foundations of the earth with a command and stooped down to form the race of humans with his hands, he danced with joy, rejoicing in the inhabitants of his world (Prov 8:27-31). The misison of God was to make a good world that is capable of declaring his glory. Such a world is filled with the golden glory of light and life and love because its Creator is Light and Life and Love (Jn 1:4,5, 1Jn 4:8).
Mark & Kimberley reflect on what it means, as a 21st century Christian to join the mission of God.

Neighbouring: TUE, APR 13, 7:30 PM

Simon Fowler & Hugh Halter
"The convictions we need to rally around should be about life giving, community transformation, holistic personal growth, sacrifice, beauty, blessing, and world renewal. Who wouldn't want to be a part of a people committed to something that brings personal meaning and makes the world a better place?"
Come and listen as Simon & Hugh discuss how neighboring is the central practice that kick-starts all the rest.
Building Bridges to Jesus: WED, APR 14, 7:30 PM

Roselle Heckendorn & Tammy McLeod
Sharing the gospel for most people is not so much about delivering a message but about introducing people to Jesus. It is more relational than transactional. Too often we have reduced the gospel to a transaction – take these steps, pray this prayer and you are in. To be able to share Jesus with another person and explain what He has done for them, we must enter their world and get to know them. We need to know their story.
Listen as Roselle & Tammy share a dialogue around a storied way of sharing the Gospel!