Life of the Church
SUNDAY MAY 24, 2020
Volunteer with Enable Boston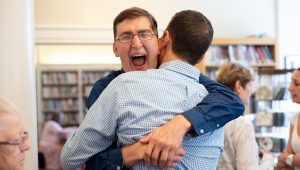 Volunteer to chat and pray over Zoom or Facetime with Zach McLeod! Traditional opportunities to interact with individuals from our congregation with disabilities is currently limited. Nevertheless, we are thinking creatively about supporting our Enable Boston participants. Please contact Leslie Bodkin for a conversation on how you can be involved.
Tea & Story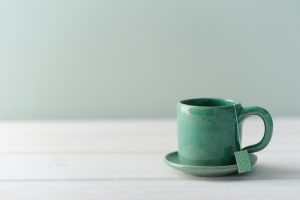 MONDAYS, 1:30–2:00 PM. Sign in 10 minutes early just to chat.
God has made us for story—to be part of his and to hear each other's. One woman shares a time when God was very present to her, also shares a Bible verse that relates, then we have a brief time of silence, then we are placed in random breakout groups, each of which has a leader, and we share from a few presented questions (not pressure to share).  Then we go back to the main room and have a brief closing.  We aim to be vigilant about keeping to 1/2 hour.
Global Missions During the Pandemic
Boston Fellows Program
SEP 2020-MAY 2021. What does God have to say about my work and daily life? Boston Fellows is a nine-month program for young professionals to cultivate the insights and spiritual habits necessary for meaningful vocation, with like-minded believers, spiritual leaders, and professional mentors. JUL 1 application deadline. Contact Kelly Madden, Executive Director of Boston Fellows, with questions.
"Perspectives" Missions Course
FRIDAY EVENINGS at Park Street, AUG 28-DEC 18. Learn about missions firsthand in this extraordinary course. Perspectives on the World Christian Movement is a 15-week course designed around four "perspectives" on Missions – Biblical, Historical, Cultural, and Strategic. You will have 15 instructors with a breadth of global experience. Registration is now open. Contact Yuyu Song for more information. First two classes are free!
Small Group Resources
We believe that no one should be alone during these times of increased anxiety and physical isolation. If you find yourself on this journey without a support system, we desire to connect you with people who can walk beside you through virtual community. Please fill out this form and let us know how we can contact you.
Park Street Church staff and leaders are working to equip our small groups with resources to help them stay connected to each other's spiritual, physical and social needs. If you have specific questions about your small group, please contact Pat Chen. Learn how to setup remote meetings.
Pray for the Congregation
Praise the Lord who rejoices in doing good for his people (Jer. 32:41);
Set your focus on the only true God (Jn. 17:3);

Love your neighbor, pursuing what leads to peace and mutual edification

(Rom 14:19);

Seek and find, when you search for the Lord with all your heart (Jer. 29:13)

.
For missionaries near and far, an outpouring of God's Spirit for advancement of the gospel;

For the Elders, ripening of the fruits of the Holy Spirit, God's wisdom on reopening and on shepherding the church during pandemic, and deepening of relationships among the Elders;
For the Staff, attentiveness to God and reliance on his grace;
For the graduates, blessings of body, mind and soul in celebrating God's glory and service to his kingdom;  
For families, God's grace and joy for flourishing of children and parents;
For all feeling overwhelmed, the assurance of God's love and promise to remain with and provide for his people;
For all grieving loss of many kinds, God's comfort and hope;
For all healthcare and front line workers, divine help and hope to meet extraordinary physical, emotional and spiritual needs.
God's presence and healing among those infected with the virus;

Blessings on leaders to care well for their people during reopening;

Divine inspiration for developing effective tests and treatments

.