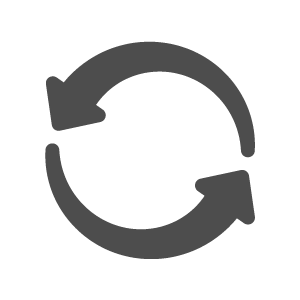 Statement Regarding Reopening from the Board of Elders
Thursday, May 21
The Board of Elders had a good, thoughtful, and constructive 3+ hour meeting Wednesday night, the majority of which was dedicated to conversation regarding reopening the church for physical attendance at Sunday worship services. We listened carefully to members of our Medical Response Team and our Reopening Work Group. The Board of Elders decided to maintain online streaming as our only avenue for corporate worship for at least the next four weeks. Although we are working toward reopening, any reopening will not be a return to "normal." Given the current guidelines for creating a safe environment, we estimate that we can only accommodate approximately 130 people in the sanctuary, all of whom will be required to wear masks. We cannot hold children's classes or nursery or have a coffee hour after the service. Given these limitations, most of our community will continue to participate in Sunday worship through online streaming even after the sanctuary is reopened. For that reason, we are encouraging smaller groups of our community to build connections around Sunday worship (e.g. a virtual meet-up after the service, possible in-home small group gatherings for worship, etc.), and we aim to provide resources for you accordingly. God has been deepening us in new ways through this strange time, and we trust that He will continue to do so.
The Board of Elders will meet in two weeks to continue our discussion and reassess this dynamic situation. Each passing week enables us (and our medical team) to know and understand more. As soon as we have more information about the next phases of the transition, we will share them through this Thursday e-news. Thank you for your understanding and your prayers.
Be a Good Neighbor
Join a Rapid Response Team Initiative
Ascension Day
The reopening conversation (please pray for the leadership of PSC as we have this conversation and make decisions).
A Brief Report
"According to his great mercy…" 1 Pt 1.3. Let's let seek to be "inappropriately joyful" this week, with a joy that is marked by humility.
National Day of Prayer
I want to remind you to continue to seek to be a neighbor to those in need in our city by joining one of the six different partnerships. Thanks to all of you who are leading and contributing in these endeavors.
All-Church Prayer Gathering
May you be encouraged by Psalm 139 and may we all know God's presence in the week ahead.
Updates & Encouragement
I do pray for encouragement for our lives in Christ right now, that all of us will know the light burden and easy yoke that Jesus offers to us (Mt 11.28–30).
Alleluia! Christ is risen!
I hope you're all encouraged and living into the resurrection joy that belongs to us in Christ. See below for my next video update.
Greetings during Holy Week!
I am looking forward to our Holy Week and Easter weekend services. Join us live at www.parkstreet.org/live on Maundy Thursday and Good Friday at 7.30 PM and on Easter Sunday at 11:00 AM or 4:00 PM.
Adapting to the present moment
In light of the fact that we are not able to be together, I plan to send out regular video updates to facilitate connection and share important information as we respond and adapt to our present moment.
Greetings from Rev. Mark Booker
This is, admittedly, an unusual moment for me to be joining all of you as your Senior Minister, but I trust that God knew this would be the case long ago. His timing is always right.
Hope in God
Psalm 43:5 "Why are you cast down, O my soul, and why are you in turmoil within me? Hope in God; for I shall again praise him, my salvation and my God."
Information and Resources
We are discussing what our worship experience will look like while we are corporately removed from our physical building. Here are some immediate items to help you prepare.
A Word from Pastor Julian
A video message from Pastor Julian.