Mark Booker - November 21, 2021
The Power of the Gospel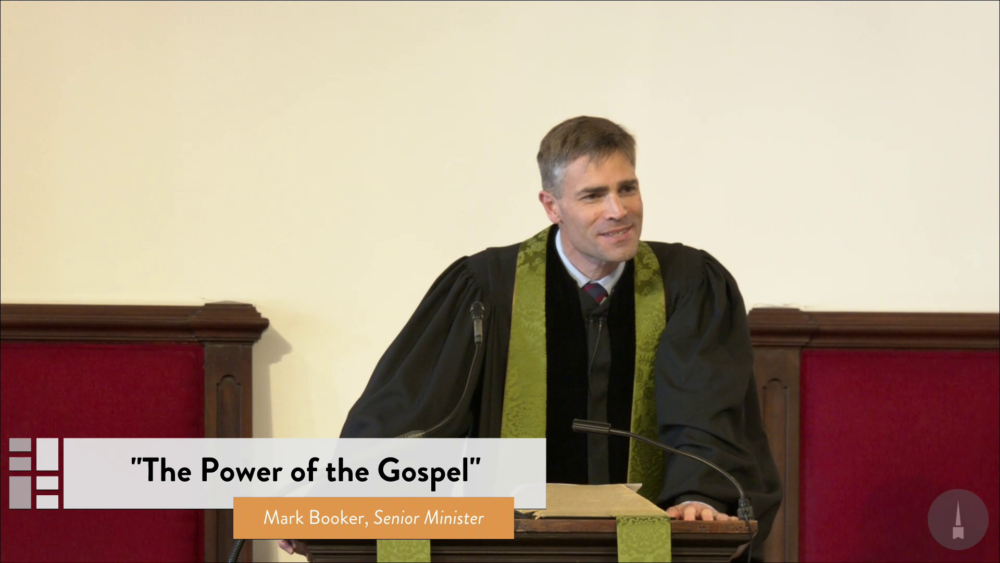 Mark Booker | Romans 1:16-17 | The Gospel of God | Having considered the source, content, and results of the gospel, in this final sermon of the series, we now consider its power. This power is for salvation to everyone who believes. Knowing this power, this great deliverance, we are not to be ashamed of the gospel but eager to share it with the world whatever the cost.
Scripture References: Romans 1:16-17
More Messages from Mark Booker | Download Audio
From Series: "The Gospel of God"
More Messages
Participating in God's Mission

Mark Booker

- March 26, 2023

2 Corinthians 5:14-21

Community: Growing Together

Mark Booker

- March 19, 2023

Ephesians 4:4-16

True Worship

Mark Booker

- March 12, 2023

John 4:7-26

Becoming Like Jesus

Mark Booker

- March 5, 2023

Mark 10:46-52

The Gospel

Mark Booker

- February 26, 2023

Acts 10:34-43

The Way of Blessing

Mark Booker

- February 19, 2023

Leviticus 26:1-26

Release and Restoration

Mark Booker

- February 12, 2023

Leviticus 25:1-24

In His Continual Presence

Mark Booker

- February 5, 2023

Leviticus 24:1-9

Holy Time

Mark Booker

- January 29, 2023

Leviticus 23:1-44

Forgiveness, Part 2

Michael Balboni

- January 22, 2023

Luke 23:34

Forgiveness, Part 1

Michael Balboni

- January 15, 2023

Luke 23:34

Abundance in God

Raymond Kam

- January 8, 2023

Luke 12:13-21

The New Has Come

Adam Herndon

- January 1, 2023

2 Corinthians 5:16-21

Born to Reign

Adam Herndon

- December 25, 2022

Luke 1:26-53, Matthew 1:18-25, 2 Samuel 7:12-17

God With Us

Mark Booker

- December 24, 2022

Be Holy in Life Together

Mark Booker

- December 18, 2022

Leviticus 19:1-2, Leviticus 19:9-18

Be Holy in Sex

Mark Booker

- December 11, 2022

Leviticus 18:6-23

Be Holy in Worship

Mark Booker

- December 4, 2022

Leviticus 18:21, Leviticus 19:4, Leviticus 20:1-6

Be Ready, Be Holy

Mark Booker

- November 27, 2022

Leviticus 18:1-5, Leviticus 18:24-30

Draw Near to God

Mark Booker

- November 20, 2022

Leviticus 16:1-22

The Growing Kingdom

Mark Booker

- November 13, 2022

Mark 4:26-34

Sow the Word Over All the Earth

Julian L

- November 6, 2022

Isaiah 6:1-13, Mark 4:1-20

Purity

Mark Booker

- October 30, 2022

Leviticus 12:1-8

Strange Fire

Mark Booker

- October 23, 2022

Leviticus 10:1-11

The Great High Priest

Mark Booker

- October 16, 2022

Leviticus 8:1-13, Leviticus 9:1-7, Leviticus 9:22-24