Mark Booker - May 2, 2021
That You May Believe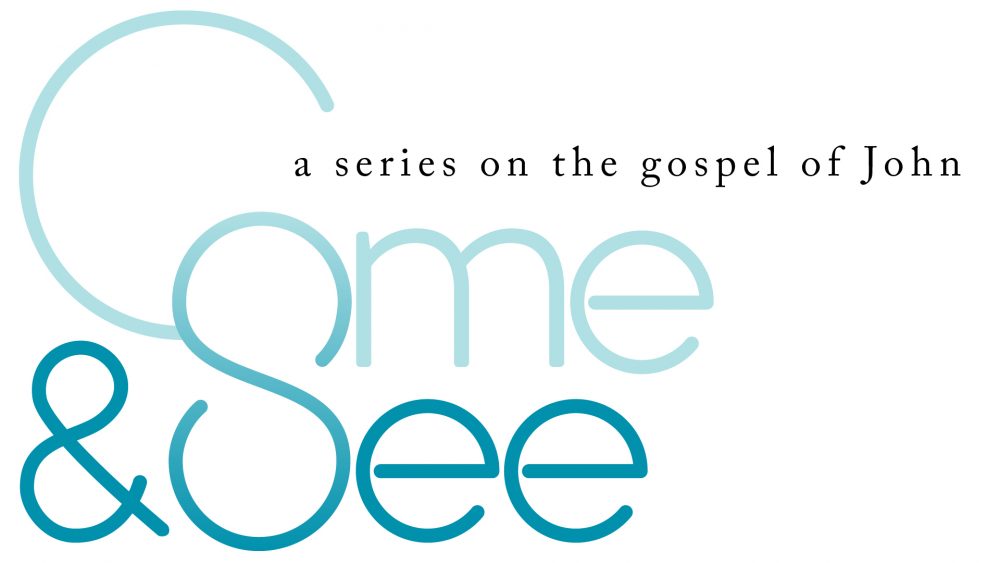 John's narrative has led to the confession of Thomas in the preceding passage, "My Lord and my God!" Now, John pulls out of the narrative and tells his readers that his purpose in writing this book is to encourage this Thomas-like faith in Jesus. This sermon explores the dimensions of this faith, a faith that brings us the fullness of life.
Scripture References: John 20:30-31
More Messages from Mark Booker | Download Audio
From Series: "Come and See"
More Messages
Now I See

Mark Booker

- February 14, 2021

John 9:1-41

The Truth Will Set You Free

Mark Booker

- February 7, 2021

John 8:12-36

To Whom Shall We Go?

Mark Booker

- January 31, 2021

John 6:60-71

True Food, True Drink

Mark Booker

- January 24, 2021

John 6:35-59

The Bread of Life

Mark Booker

- January 17, 2021

John 6:22-35

The God of Surprises

Julian L

- January 10, 2021

Matthew 1:1-6

A Cry Heard

Kris Perkins

- January 3, 2021

Waiting After Christmas

Michael Balboni

- December 27, 2020

Luke 2:22-35

The Word Became Flesh

Mark Booker

- December 24, 2020

Luke 2:1-20

Grace and Truth

Mark Booker

- December 20, 2020

John 1:14-18

Children of God

Mark Booker

- December 13, 2020

John 1:9-13

The Witness

Mark Booker

- December 6, 2020

John 1:6-8

The Light Shines

Mark Booker

- November 29, 2020

John 1:1-5

Bread and Water

Mark Booker

- November 22, 2020

John 6:1-21

New Creation, New Formation

Scott Sunquist

- November 15, 2020

2 Corinthians 5:16-21

Christ's Love Compels Us

Julian L

- November 8, 2020

2 Corinthians 2:1-15

Do You Want to Get Well?

Mark Booker

- November 1, 2020

John 5:1-17

My Food

Mark Booker

- October 25, 2020

John 4:27-42

The Gift of God

Mark Booker

- October 18, 2020

John 4:1-26

Assumptions in the Dark

Michael Balboni

- October 11, 2020

John 3:1-21

A New Temple

Mark Booker

- October 4, 2020

John 2:13-22

The Transforming Power

Mark Booker

- September 27, 2020

John 2:1-12

Come and See

Mark Booker

- September 20, 2020

John 1:35-51

Jesus: The Lamb of God

Mark Booker

- September 13, 2020

John 1:19-34

Saturated in Blessing

Kris Perkins

- September 6, 2020

Psalms 133:1-3